Search Engine Optimization & Marketing
SEO offers a visible and effective search presence leading to a considerable increase of sales, profitability, and cost efficiency for our clients.
Our search engine optimization core services include: Organic Search, On-Page SEO, Link Building, Keyword Research / Strategy and Activity Report. SEO is the lifeline of online marketing. We offer our valued clients a high quality and affordable package. Leave the rest up to us as our experts are trained on the latest guidelines from all major search engines such as Google, Bing, Yandex and Yahoo.
Organic Search
Development and targeted promotion of remarkable content that fulfills your needs by achieving, improving and maintaining the visibility of your web presence.
On-Page SEO
Make your content easily accessible to search engines. Our team is ready to implement solutions to boost your rankings and improve your performance.
Link Building
An essential part of any successful SEO strategy, let's build your internal link profile to add significance to your page keywords listed within search engines.
Delivery and report of complete Backlinks
As per Recent google update Backlinks are created over the period of 3 weeks. Excel sheet will be provided with complete report. We will refund the amount if we are not able to deliver the work report with in 3 weeks from order date without any information. Custom orders are available.
Information Needed
URL of the Site to be promoted
Main Keywords (3-4 keywords)
LSI keywords (upto 12) (We will find out for you) (Not mandatory)
Email Id for delivery
Keyword Research / Strategy
One of the most Important SEO elements is the target keywords. Let our team determine the best strategy for all your link building activities to increase your search engine ranking and organic traffic.
Activity Reports
We provide a detailed report of your website SEO performance evaluation, as well as data about your traffic, top referring keywords and a full explanation of your search engine activity.
Search Engine Optimization is fundamental to success. Our SEO strategies will earn your site a higher ranking in search results. We'll provide a full SEO keyword rankings report, a link building profile report and indexed page information. Our customer focused team will improve your traffic flow and increase sales for your web-based operations.
SEO is the lifeline of online marketing. We offer our valued clients a high quality and affordable package. Leave the rest up to us as our experts are trained on the latest guidelines from all major search engines such as Google, Bing, Yandex and Yahoo.
Frequently Asked Questions
Is Search Engine Submission Necessary?
The simple answer is no, a search engine submission isn't necessary. The majority of search engines, notably Google, crawl and index pages by following links. By that logic, a single inbound link from any previously indexed page will identify your page to the engine.
What's The Deal With Paid Search Submissions?
Many SEO companies offer paid search submissions but beware: It doesn't cost a penny to get indexed by the major search engines. And it shouldn't cost you anything, either. In fact, you don't even need to submit your site to search engines.
Can Any Inbound Linking Hurt My Ranking?
The answer is clear and simple: No, inbound linking cannot hurt your search ranking. If inbound were to hurt your rank, your competitors would continually link to your site from link farms. Such a scenario is beyond your control. For this reason, Google cannot penalize your site for any inbound linking.
Are Blogs Good for SEO?
Whether blogs are good for SEO purposes is actually irrelevant--the content is key. Blogs are simply publishing platforms. Having said that, the ability to produce high quality content on an ongoing basis can be made much easier by leveraging blog software - especially for the for non-technical user.
How Do I Make My Site Search Engine Friendly?
The best way to make your site more search engine friendly is often to simply add more text. The content must add value and be on topic, but the addition will create a new set of keywords and phrases for the search engines to crawl. Think of these terms as new 'gateways' for the engines - the injection of text will provide new doorways for traffic.
More about SEO:
Inbound linking is very important. In fact, acquiring back-links may be the most important thing in SEO. Nonetheless, a website owner shouldn't have to "scout" or "hunt" for links. If the presented content is interesting, useful, and/or important, there is a natural tendency among web users to share information.
83%
Organic Traffic - Increase
38%
Average Visit Duration - Increase
21%
Pages Per Session - Increase
GROW TRAFFIC & INCREASE REVENUE
Tell us about your project
Let us help you get your business online and grow it with passion
Our team of professional SEO experts is the perfect partner for a successful business partnership.
"We've looked at a lot of SEO solutions but these guys were always the clear favorite. They have the right strategy and they've been awesome to work with."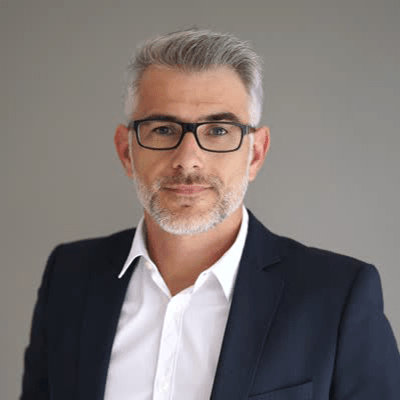 Irvin Warner
CEO & Founder
"We have a constant flow of new leads thanks to this amazing SEO company. They gave us all the tools to convert leads into customers."
Tarakant Sah
CEO & Founder
"This incredible team managed to not only get us top positions on Google for all of our top keywords, but they kept us there, as well! I would highly recommend this company to anyone."
Gabriel Townsend
Quality Realty Service
This form is currently undergoing maintenance. Please try again later.